House Painters in Wayzata, MN
Receive no-hassle residential painting services in Wayzata, MN, from The Magic Painting Company today!
Wayzata, MN, provides clean living, stunning seasonal colors, and a great place to relax at Lake Minnetonka. Living in such a peaceful and charming location means that residential properties should be up to par. Faded, chipped, and damaged interior and exterior paint dulls the potential of your home.
Instead of leaving the issue be, call The Magic Painting Company to hire residential house painters in Wayzata, MN, and surrounding areas. Magic Painting provides top-quality customer service and professional residential painting that is sure to fit the city's luxurious aesthetic. You can also call our professionals for color advice and expert staining services.
Interior staining can bring new life to any room in your residential property. Call today to learn more!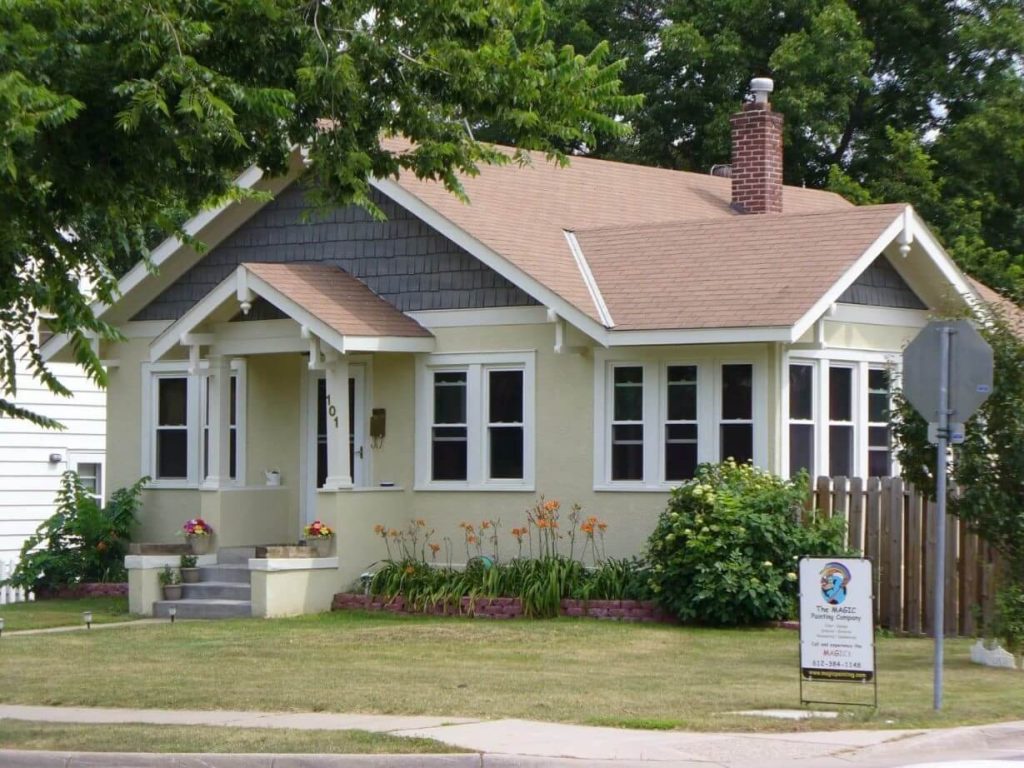 Top-rated House Painters in Wayzata, MN
Minnesota doesn't get very hot and remains partly cloudy year-round, meaning paint doesn't often face too much UV radiation. Instead, residents have to worry about water damage from the cool yet humid climate. It can be a full-time job battling the resulting condensation, paint peeling, and dust contamination.
You work hard enough without trying to DIY, so let professional house painters in Wayzata, MN, restore and reinvigorate the paint around your property. While any company can claim to paint well, our experts don't consider the job done until you are delighted with the results. Our team has the tools, knowledge, and expertise to deliver exceptional results.
How You Can Benefit From Professional Painting Services
The Magic Painting Company covers interior and exterior painting on residential properties, including stains and color coordination. You can expect walls, woodwork, and other internal surfaces to have the color you expect, done with impeccable precision. Our team of house painters in Wayzata, MN can get any room in your home painted, from office spaces to bathrooms, and can refurbish many materials.
Exceptional Painting for Different Surfaces
Internal and external surfaces provide no challenge to Magic Painting contractors, even if you have masonry, metal, or tile. The paints we use have specialized properties to help them stand up to the humid weather and snowy winter conditions for years. If it doesn't last for any reason, Magic Painting offers a two-year workmanship warranty to quickly fix any problems.
With residential house painting services from skilled professionals, you can instantly give your home a whole new look.
What Our Customers Are Saying
We hired the team to paint two tone cabinets and are very happy with the final results! We had one cabinet removed and they replaced it with beautiful heavy duty reclaimed shelves.
Grace Tay
John was extremely detailed in every manor. He was an excellent communicator and the work was done on time. The crew Howard, Lucas, Ian, and Cayle were awesome.
Brian Spranger
Highly recommend this Business! We reached out to the Magic Painting Company based on recommendations and they delivered. The Magic Painting Company do great work and provide an excellent experience.
Elliot L
Hire Award Winners for Your Residential Paint Job
Your home deserves the best quality paint job you can get. Top-class conditions mean having a team that arrives on time for the job and cares about their quality standards. They should also take care of you, answering questions in a respectful and friendly manner.
The Magic Painting Company has proven itself resourceful and professional for over two decades. From color design consultations to complete home restorations, our team of house painters in Wayzata, MN works tirelessly to confirm a job well done. If you find something you don't like, you have a 100% satisfaction guarantee to ensure your comfort.
Call The Magic Painting Company at 612-384-1148 to receive award-winning service from your house painters in Wayzata, MN, and surrounding areas.