Quality Residential Painting in Minneapolis, MN
The Magic Painting Company - Premier Painting Company in Minneapolis, MN
When was the last time your painting contractors arrived on time to deliver outstanding customer service in Minneapolis or the surrounding areas? It can be frustrating to hire inexperienced residential painting services that do not meet your high-quality standards. Say goodbye to DIY! When you need dependable contractors who commit themselves to providing top-notch interior or exterior house painting in Minneapolis, MN, look no further than The Magic Painting Company.
These painters have over 25 years of experience and will enhance the beauty of your home with long-lasting paint products. The Magic Painting Company personalizes each paint job to suit your style preferences and budget so you get the best results for the money you spend on residential painting in Minneapolis. You can count on our full-time professional painters to provide impeccable craftsmanship and outstanding communication throughout the process. You can enjoy a 100% customer satisfaction guarantee for every interior or exterior painting or staining project. Whether you own a small house or a large, multi-story property, our trusted Minneapolis painting company is your number one resource for all painting needs.
Call The Magic Painting Company in Minneapolis, MN, at 612-384-1148.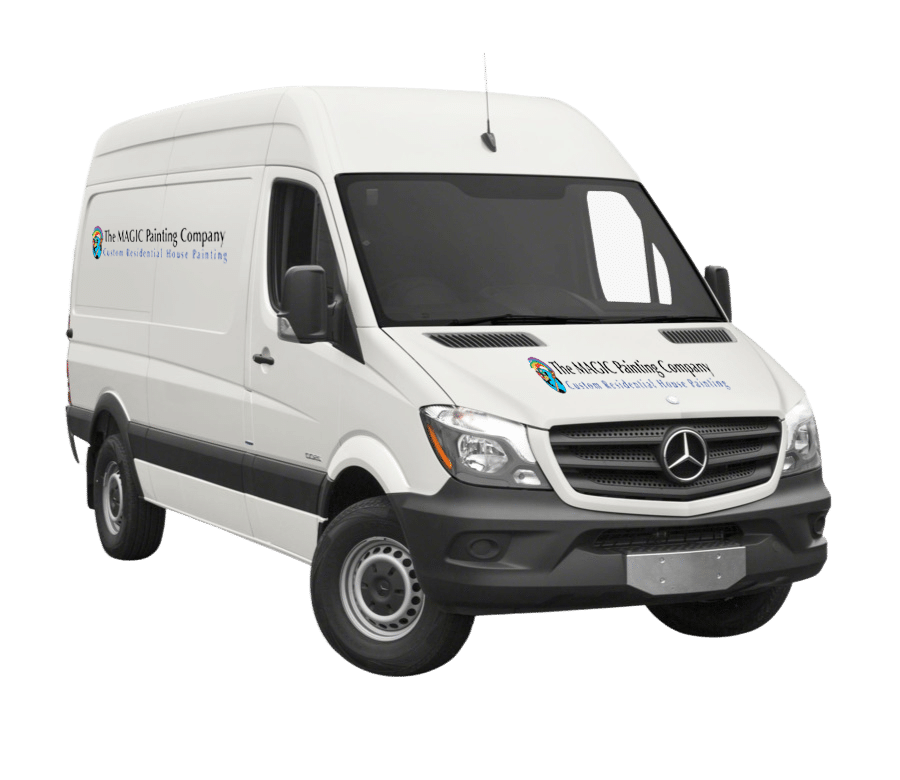 Serving MINNEAPOLIS With Great
Reputation & Expertise
The Top-Rated Residential Painting Company in Minneapolis, MN
Unlike some amateur painters, The Magic Painting Company crew treats your property with respect during service. Our painters will carefully apply primers and paint to your walls without dripping on your floor or furniture. Once they finish, the team will clean up their tools and products, leaving no messes for you to deal with later. DIY painting can be dangerous and expensive, so getting your home painted by our professional contractors is the best way to save time and money. We're an experienced painting company in Minneapolis, which means we handle both small and large-scale projects. Expect your contractors to adhere to safe work practices while on ladders or near hard-to-reach places. You can enjoy accurate estimates, a two-year workmanship warranty, and zero hidden fees when hiring our five-star contractors. 
As an award-winning painting contractor in Minneapolis, Minnesota, our team dedicates itself to improving your home's curb appeal and boosting its resale value on the local market. A comprehensive at-home color consultation from the team will let you explore dozens of paint options for each room of your house. Don't worry if you aren't sure which colors are right for your property. The Magic Painting Company in Minneapolis, MN will narrow your options with professional recommendations. Once you decide which colors you want, your project foreman will develop a project schedule, assign certified painters to each section of the house, and oversee the completion of the project. After painting, your contractors will walk you through the property to ensure that you are happy with the results.
What Our Customers Are Saying
We hired the team to paint two tone cabinets and are very happy with the final results! We had one cabinet removed and they replaced it with beautiful heavy duty reclaimed shelves.
John was extremely detailed in every manor. He was an excellent communicator and the work was done on time. The crew Howard, Lucas, Ian, and Cayle were awesome.
Highly recommend this Business! We reached out to the Magic Painting Company based on recommendations and they delivered. The Magic Painting Company do great work and provide an excellent experience.