Color Consultation in Minneapolis, MN
Choosing between paint swatches can be overwhelming, but The Magic Painting Company makes it fun, exciting, and stress-free. Contact our expert team for a professional color consultation in Minneapolis, MN or the surrounding areas.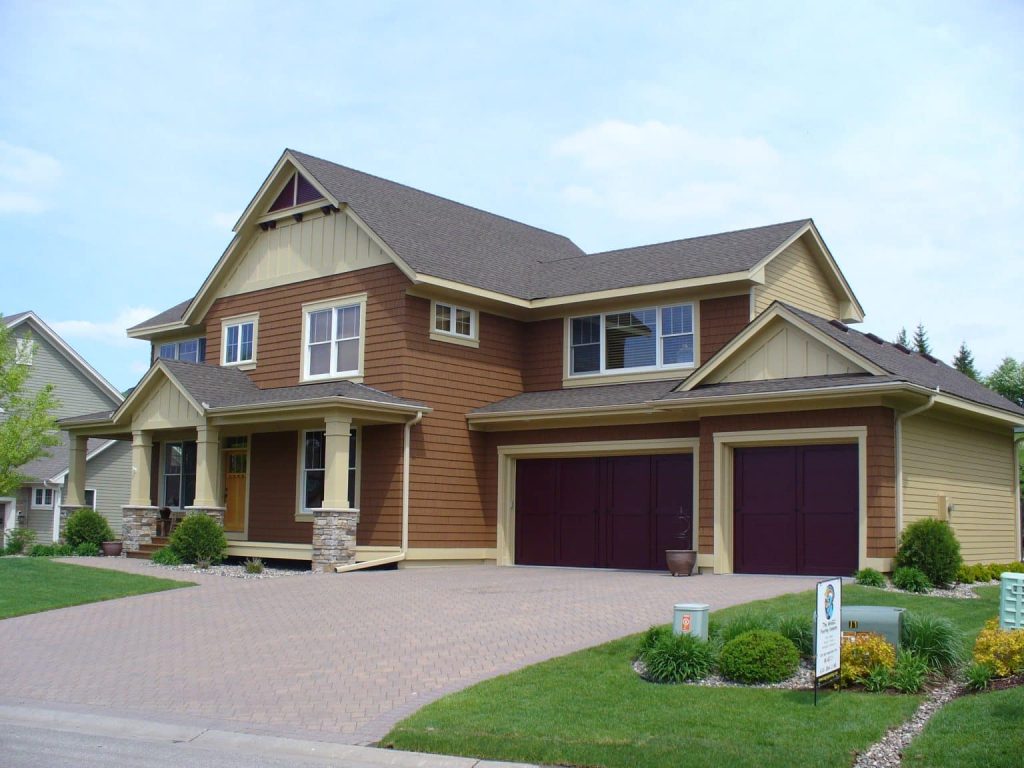 Many Minnesota homeowners see a color on TV or in a magazine and decide it is the new hue for their living room, kitchen, or bedroom. However, they are not always happy with it once it is up on their walls and clashes with their existing decor. That's why scheduling a professional color consultation in Minneapolis, MN is essential for finding the perfect shade.
Consider the magic of interior staining to upgrade your wood shelves, beams, and floors. See how it can protect, beautify, and transform the inside of your home by contacting The Magic Painting Company.
Minneapolis's Color Consultation Experts
Mixing primary colors creates some of the most beautiful secondary colors, so professionals use color theory to make smart suggestions for your home. As a result, you won't have to worry about picking a color that you don't love. At The Magic Painting Company, we take our time with every color consultation in Minneapolis, MN so you're completely comfortable with the final choice.
Our 100% satisfaction guarantee and two decades of expertise support our work and are why numerous Minnesota residents rely on our team. By working with The Magic Painting Company, you can be confident that your new shades will look stunning for years to come.
Receive The Perfect Color Design In Minneapolis, MN
Choosing colors for your home's interior and exterior shouldn't be a stressful process, but it is one that stumps many homeowners. When you schedule a consultation for color design in Minneapolis, MN, you'll discuss factors like how your home flows, attractive color palettes, and your personal style. Then, professionals can find colors that convey the mood and message you want, whether that is to have a beachy bathroom or a warm and welcoming entryway.
Our team at The Magic Painting Company can show you beautiful hues that we create by combining multiple colors and reflecting a look you may never have considered. Our team of professional painters in Minneapolis, MN will see when colors might clash or transition seamlessly with one another. We're also happy to look at your inspirational photos and discuss ideas.
Get your residential house painting done right the first time and with a short turnaround time. Make an impact with our professional services, and contact us today to book.
Call The Magic Painting Company For A Professional Color Consultation In Minneapolis
At The Magic Painting Company, our color consultants can create a plan to introduce new colors to every room in the home or one space. We always consider furniture, existing decor, and lighting. As the house painting consultants Minneapolis residents trust, we 100% guarantee your residence will be show-stopping because we don't miss any details.
Start off your next home project on the right foot with an award-winning company. Book an appointment for a color consultation in Minneapolis, MN, Edina, Golden Valley, or St. Louis Park by calling The Magic Painting Company today at 612-448-9717